Primary Data Category:
Reference
Publication Date:
Mar 2002
Summary:
A geospatial data file containing all polygons representing the areal extent of 7.5-minute topographic quadrangles within and surrounding Delaware.
Downloads and Data
Please Note:
Many datasets on this site are available as compressed and zipped 7z files. To "unzip" the 7z file, you must obtain the free and open source 7zip program.
Geography
Live Preview Available!
<= click map to preview data
Web Map Service (WMS) Information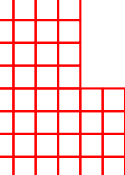 WMS URL: http://maps.dgs.udel.edu/geoserver/dgs/ows?
Layer Names: usgs_de_quads
WMS Note: When adding WMS service URLs to ESRI ArcMAP v9.x make sure to reset the "Default Version" to 1.1.1
Spatial Reference System(s)
NAD_1983_HARN_StatePlane_Delaware_FIPS_0700